Tomasz Busłowski
Wiceprezes Zarządu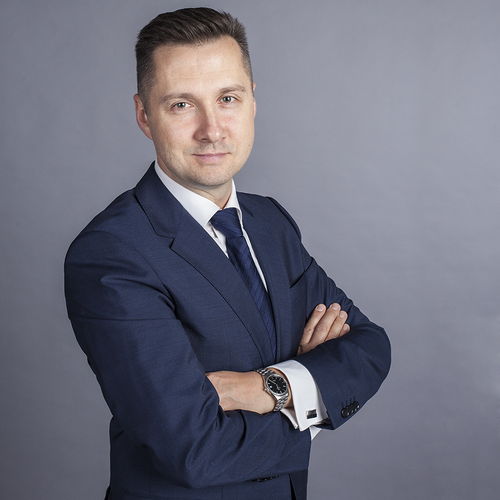 Brand Strategy

80%

80%

Internet Marketing

60%

60%

App Development

50%

50%

Customer Happiness

90%

90%
ieci to moja pasja. Zaraziłem się nią będąc jeszcze małym "szczawiem" i tak mi już zostało. Swoje doświadczenie zdobywałem u jednego z największych polskich integratorów – i zdecydowanie były to bardzo owocne godziny/dni/lata spędzone przy największych projektach sieciowych w Polsce.
Na pewnym etapie mojej kariery zafascynowały mnie rozwiązania Unified Communications i im postanowiłem poświęcić większość mojego czasu – z perspektywy czasu mogę przyznać, że była to słuszna droga. Zdobyte "w boju" doświadczenie pozwoliło mi pełnić rolę głównego architekta rozwiązania sieci OST112 – największego projektu Unified Communications w Polsce.
Posiadam wiele certyfikacji z naszej branży m. in. Cisco Certified Voice Professional (CCVP), Cisco Certified Network Professional (CCNP), Aerohive Certified Wireless Professional (ACWP), Aerohive Certified Wireless Administrator (ACWA). Obecnie przygotowuję się do egzaminu CCIE Voice.