We work only with the best ICT companies
We work only with the best, how about
You?
Cooperating with more than 15 leading companies delivering technological solutions, we are able to customize our offer and provide services at the highest level. As we partner up with the best ICT companies, the communication solutions we propose are the best choice in terms of quality, functionality, and price. Read about our key technology partners.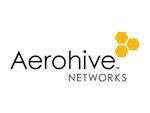 Aerohive Networks
Aerohive Networks delivers advanced Next Generation Networking solutions allowing centralized cloud management. The company offers cutting-edge access points, functional routers, and switches. What is more, Aerohive Networks provides complete management tools and systems. The company is also known for their innovative approach to building cloud-managed WLAN networks. NetFormers is the first Polish company to become a partner of Aerohive Networks (January 2013).

Fortinet
Fortinet is a leading supplier of efficient network and network infrastructure security solutions. The company provides comprehensive security systems and multi-platform, scalable, and effective network protection solutions. The company also delivers popular Unified Threat Management (UTM) systems. We became a Silver Partner of Fortinet in November 2013.

Cisco Networks
The collaboration with Cisco Systems forms one of the pillars of our company and business strategy. Cisco Systems is one of the largest technology companies worldwide, delivering an enormous range of solutions and products. The fact that we have become a Cisco Premier Certified Partner proves that we meet the highest requirements and competence within networking solutions. We have been cooperating with Cisco Systems since the very beginning of our business, that is since 2010.

Juniper Networks
Juniper Networks is a leading company providing networking solutions worldwide. The company specializes in the production of high-performance routing platforms for carrier networks and delivers Enterprise Networking solutions. Juniper Networks is known for their high-quality switches and network management systems. We started the cooperation with Juniper Networks in 2012, becoming their authorized partner.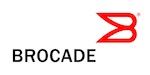 Brocade
Brocade is one of the leaders among the suppliers of the highest class networking solutions, offering a wide range of Ethernet, Storage, and Data Center products. Brocade is a brand that we recommend and we are willing to implement their products in our projects. NetFormers became a Premiere Partner of Brocade in April 2013.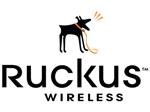 Ruckus Wireless
Ruckus Wireless provides advanced wireless networking systems, including a vast range of Smart Wi-Fi solutions. The company specializes in solving key problems of mobile Internet access and creating efficient connections between networks. NetFormers has been cooperating with Ruckus Wireless in the area of WLAN solutions since May 2014.

Barracuda Networks
It is a world-class American producer of enterprise network security products. Barracuda Networks delivers cutting-edge security systems for email, web traffic, and data backup, as well as advanced security systems encompassing the entire IT infrastructure. A vast variety of products that are essential to protect Internet gateways, email, or SSL and VPN protocols makes the offer of Barracuda Networks fully comprehensive. NetFormers became an authorized partner of Barracuda Networks in February 2012.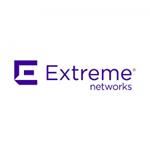 Extreme Networks
Extreme Networks is another large producer of networking solutions from the USA. The company delivers effective solutions within Edge to Core wireless networks, LAN networks, cloud optimization and management, as well as network security management. In May 2014, NetFormers became a Silver Partner of Extreme Networks.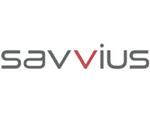 Savvius
Savvius (previously WildPackets) is a producer of network monitoring solutions based on traffic analysis tools. Among their products, you can find comprehensive tools for packet capture, network diagnostics and network security improvement. In June 2014, NetFormers became an authorized seller of the solutions of Savvius in Poland.

Zscaler
Zscaler is a world leader providing SWG solutions. The company offers security solutions as Cloud Security services based on the SaaS model. Such services allow you to ensure safety while using the Internet without the need of implementing and maintaining an expensive network infrastructure. NetFormers has been cooperating with Zscaler since November 2010.

Outpost24
Outpost24 is a Swedish company providing solutions within PCI Compliance, Vulnerability Assessment and Management, as well as web application security. We started cooperating with Outpost24 in September 2011.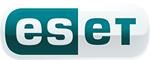 ESET
We are a certified partner of ESET – a company providing innovative solutions for end station protection and network security tools. ESET is a leader in the area of software designed to protect every kind of computer device.

Infoblox
Infoblox provides solutions in the area of DNS, DHCP, and IPAM. The company has created their own technology, known as Infoblox-GRID, which allows building distributed systems that communicate with the so-called Grid-Master. Infoblox also offers systems and tools for network security and easier network management. We have been a partner of Infoblox since January 2013.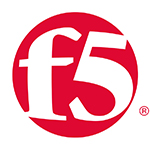 F5 Networks
F5 Networks is a top company providing reliable hardware platforms for load balancing and network traffic protection (ADC). F5 Networks' product range also includes protection against DDoS attacks and network traffic optimization. We have been a partner of F5 since 2017.

Zoom International
Thanks to the cooperation with Zoom International that started in April 2014, we could have expanded our business to include Call Rec in the Contact Center applications. The solutions delivered by Zoom International allowed us to address the needs of our current Clients who use the Unified Communication solutions.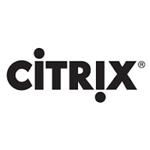 Citrix
Although mainly known for their virtualization solutions, Citrix also produces devices for Load Balancing and Data Center traffic protection. We have been a Silver Partner of Citrix since September 2015.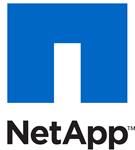 NetApp
NetApp provides solutions related to data management and protection, as well as disk arrays and other Storage solutions. We started our cooperation with NetApp in July 2014 when we became their Silver Partner.

Checkpoint
Dbając o bezpieczeństwo infrastruktury naszych klientów nawiązaliśmy także współpracę ze światowym liderem w tym zakresie – firmą Checkpoint. Jako Bronze Partner posiadamy niezbędne kompetencje do pozycjonowania zaawansowanych rozwiązań Security wykorzystując wiedzę i doświadczenie zdobyte na rynku.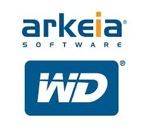 WD Arkeia Backup
WD Arkeia Backup produces advanced and comprehensive solutions for safe backup of data in corporate networks – both physical servers and virtual environments. We are an authorized partner of WD Arkeia Backup.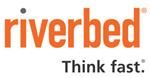 Riverbed
Riverbed delivers advanced solutions for the optimization of WAN networks and acceleration of applications. The company is also known for their network traffic monitoring solutions. NetFormers has become a Silver Partner of Riverbed in Poland.
FancyFon
FancyFon provides MDM tools for remote management of tablets and smartphones equipped with various operating systems. FancyFon solutions are perfect for improving mobile security in business.

Palo Alto
Jak skutecznie i granularnie kontrolować dostęp do aplikacji takich jak: Facebook, Skype, eMule, BitTorrent? Czy można filtrować ruch aplikacyjny dla konkretnych użytkowników lub grup użytkowników – nie bazując przy tym na adresach IP? Odpowiedzią na tak postawione pytania są firewalle firmy Palo Alto Networks. Trzy główne cechy Firewalli Następnej Generacji (Next Generation Firewall) to kontrolowanie aplikacji bez względu na port/tunelowanie/szyfrowanie, weryfikacja dostępu bazująca na tożsamości oraz unikalna wydajność. Palo Alto Networks to według Raportu Gartnera niekwestionowany lider w dziedzinie rozwiązań Enterprise Network Firewalls. Dlatego jesteśmy dumni ze statusu Złotego Partnera (Gold Partner), jaki firma NetFormers uzyskała w ramach współpracy z Palo Alto Networks w Polsce.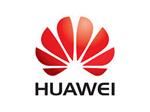 Huawei
Huawei is a global leader among the distributors of ICT solutions dedicated to the largest companies and institutions. NetFormers has partnered up with Huawei, becoming an authorized seller of their solutions.

GBC Photonics
GBC Photonics is a producer of efficient passive multiplexers and optical transceivers of the highest quality. GBC Photonics products allow building advanced DWDM and CWDM systems. NetFormers has acquired an authorization for selling the products of GBC Photonics.

ProLabs
ProLabs is our second technology partner in the area of high-quality optical transceivers. We are an authorized seller of ProLabs products.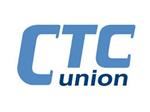 CTC Union
A company specializing in the production of high-performance hardware for data conversion and analysis, as well as dedicated transmission for large and medium telecommunication companies. NetFormers has achieved the status of an authorized seller of the products of CTC Union.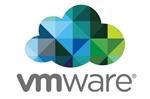 VMWare
A world-class leader in virtualization software. The company delivers all-embracing and comprehensive products and solutions within virtualization of machines and systems. Since March 2016, we have been an official supplier of VMWare solutions.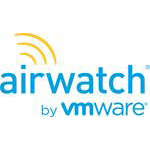 AirWatch
A company acquired by VMWare, focused on Enterprise Mobility Management (EMM) solutions. AirWatch provides systems for content, application, and email management in Enterprise networks. We are an authorized seller of AirWatch products.
Join Our Customers
or Ask About u want to!
Use our contact form, or send message to:
sales@neformers.pl
We're proud that we can help you to design your success with network!
Blog, Webinars, Instructions. Stay in touch with 
NET

FORMERS!