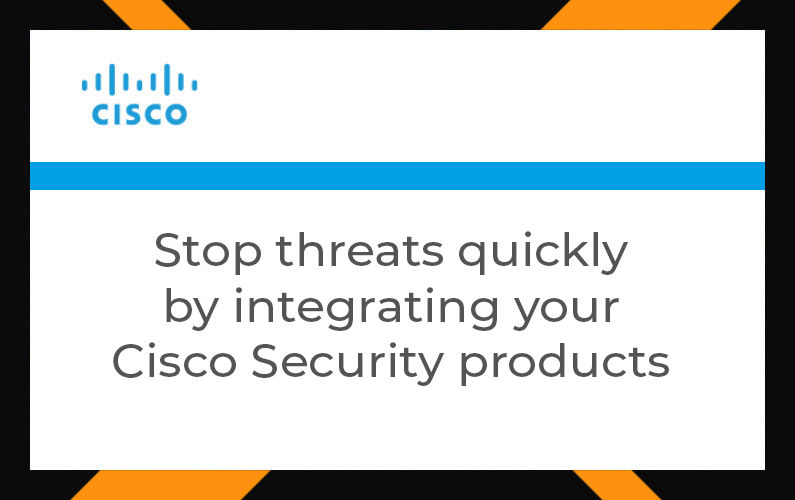 Stop threats quickly by integrating your Cisco Security products
Date: 9/05/2019
Time:  12:00 CST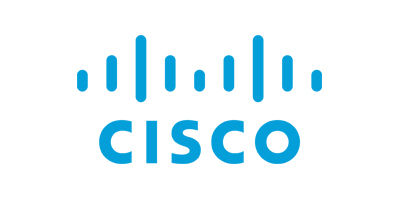 Join our webinar to: 
Sharpen your threat hunting expertise using Umbrella, AMP, Email Security, Threat Grid, and Cisco Threat Response
Learn from experts how to hunt threats in your environment and reduce the time and effort spent on key SOC functions: Detection, Investigation, and Remediation
Pull observables and their associated verdicts from any websites and web-based consoles into Threat Response via the new browser plugin for Chrome/Firefox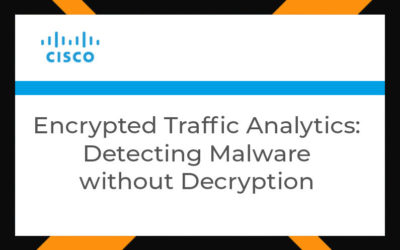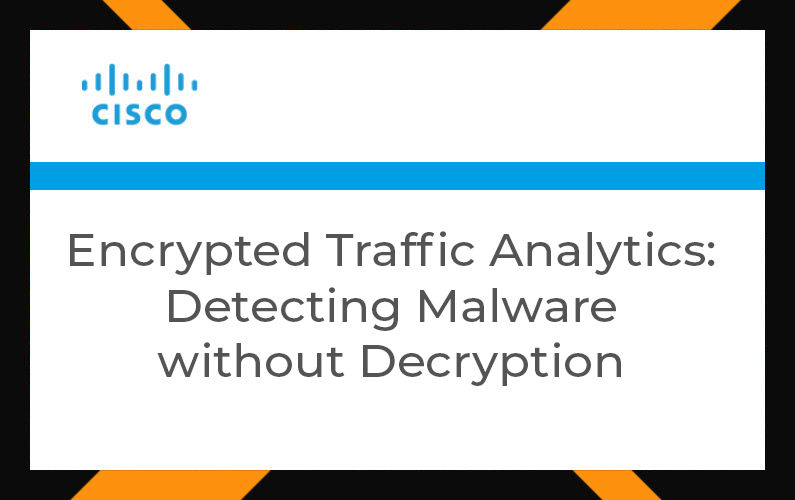 Encrypted Traffic Analytics: Detecting Malware without Decryption
Date: On-Demand
Time: On-Demand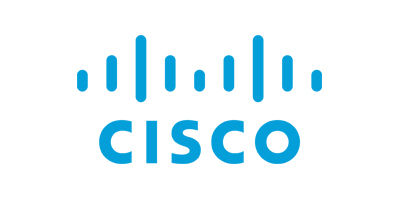 Learn how Cisco is changing the equation with Encrypted Traffic Analytics. This new solution combines advanced machine-learning from Stealthwatch Enterprise with Cisco innovations in network telemetry to help you gain rich insights into the nature of encrypted traffic and stop threats without the need for decryption. 
With Encrypted Traffic Analytics you can:
Determine how much of your digital business is encrypted
Discover which network devices use out-of-date and non-compliant encryption software that make it easier for malware to hide
Identify and isolate malicious traffic without decryption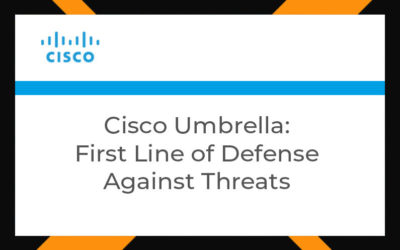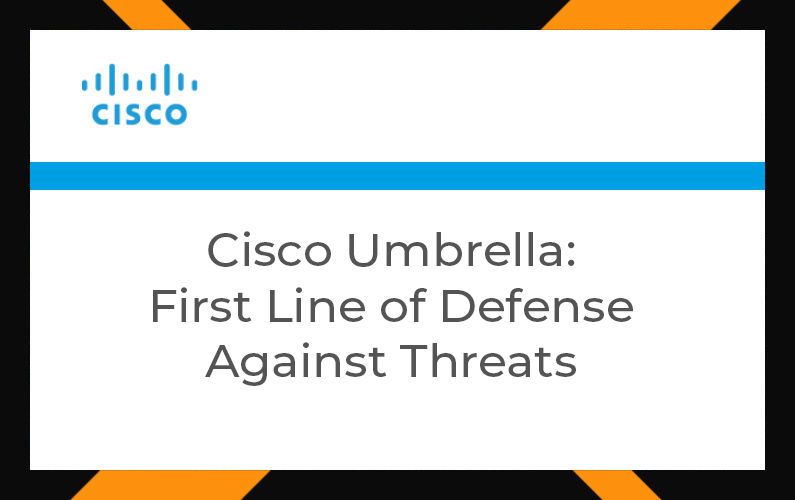 Cisco Umbrella: First Line of Defense Against Threats
Date: On-Demand
Time: On-Demand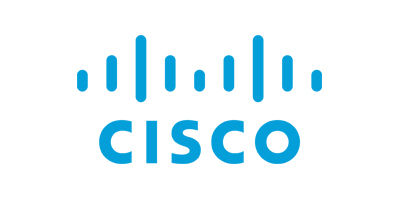 Cisco Umbrella is a cloud security platform that leverages DNS to provide the first line of defense against threats on the internet wherever users go. Because it's built into the foundation of the internet, Umbrella delivers complete visibility into internet activity across all locations, devices, and users, and blocks threats before they reach your network or endpoints. By analyzing and learning from internet activity patterns, Umbrella automatically uncovers attacker infrastructure staged for current and emerging threats. And because it's delivered from the cloud, Umbrella provides effective security that is simple to deploy and easy to use. Discover the power of the simple, effective security – register now.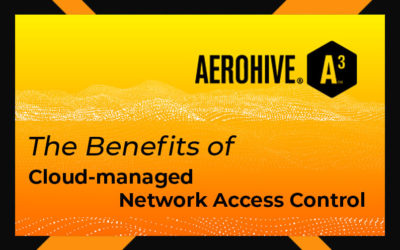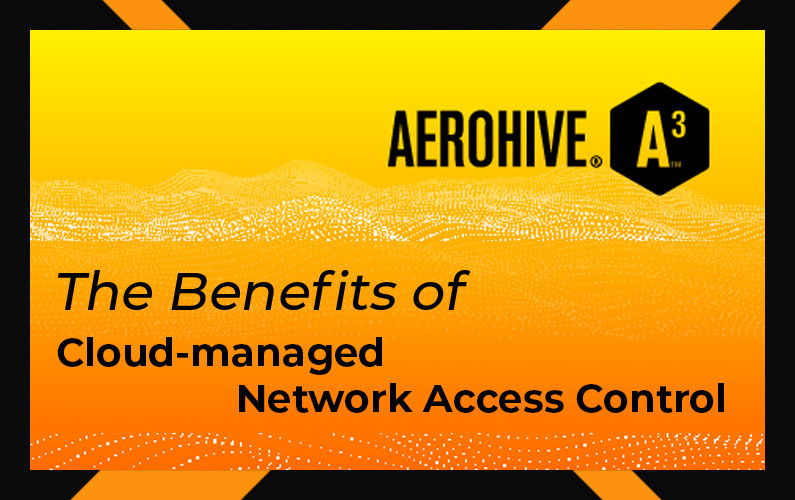 The benefits of cloud-managed Network Access Control
Date: On Demand
Time:  On Demand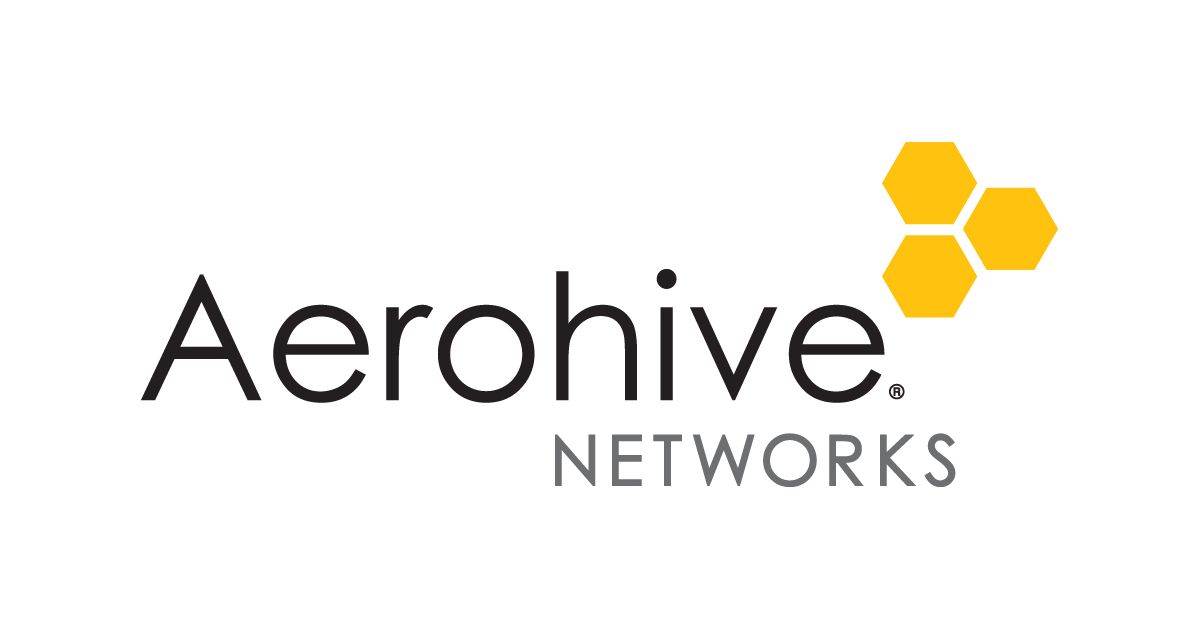 Join our webinar and see first-hand how Aerohive A3 will help you more effectively secure your network vs traditional approaches and solutions. 
Aerohive A3 is the first NAC solution that can be managed from the cloud – radically simplifying deployments and streamlining day-to-day operations. It protects the access network from cyber security threats and breaches, by controlling and securing all devices on the network, including standard wireless and wired clients, plus IoT and BYOD – a major challenge for Network teams over the next 4 years (Frost & Sullivan, 2018*). See:
Real life use cases and benefits of cloud-managed NAC
A3 core functionality, including onboarding, guest management, 802.1X authentication and policy enforcement
How to address IoT risks posed by known and unknown devices
New usability features that reduce operational complexity
Plus a live demo of Aerohive A3 in action